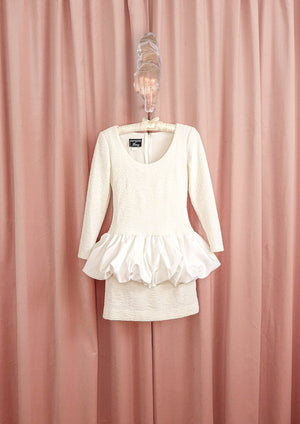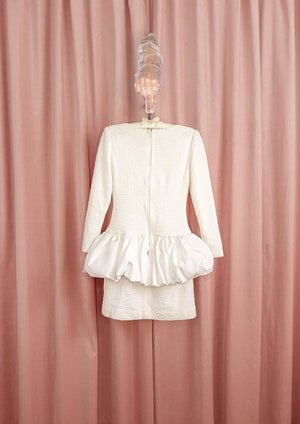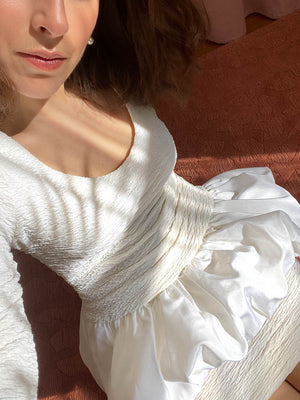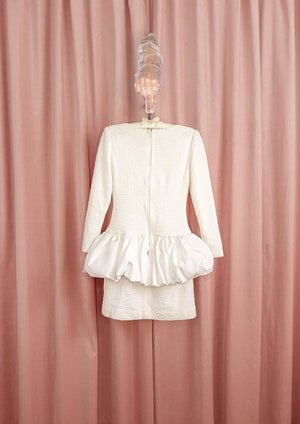 1980s White Textured Body Con With Bubble Peplum
This sexy body-con gives off 'Rock n' Roll Royalty' vibes. The stretch textured fabric clings to the body while the structured peplum, lined in a stiff netting, stands away from the hips. Pair it with some stilettos and the hood of a Camaro to live your video vixen fantasies.
Bust: 32" flat, 37" max"
Waist: 26" flat, 30" max
Hip: 35" flat, 38" max
S/M
Label: 'Huey Waltzer for Darcy'
Have questions about fit? Email us at info@chachalinda.com
ALL SALES FINAL