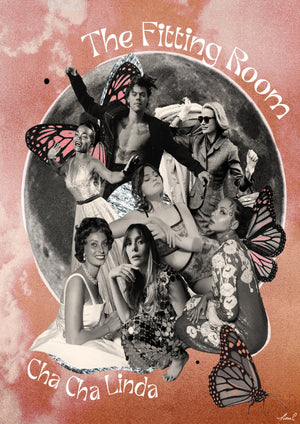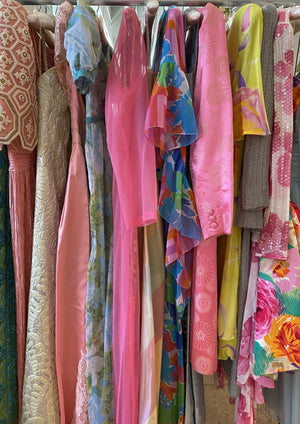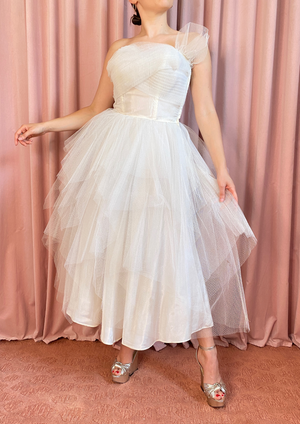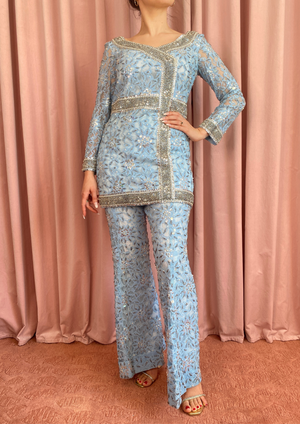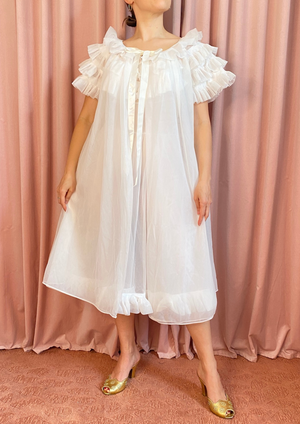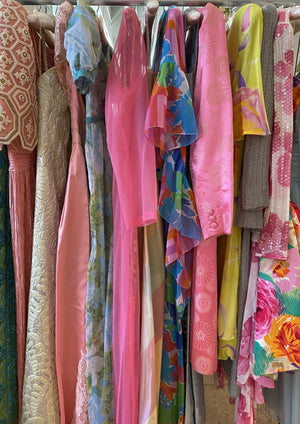 ✨The Cha Cha Linda Fitting Room✨
Let's Play Dress Up!
Bride to be? 

Fiesta in your future?

Just want to have some fun?

Come Visit THE FITTING ROOM!


Somewhere between private shopping and playing dress up in your cool Aunt's closet, a sesh in THE FITTING ROOM is a fun and intimate experience packed full of hidden treasures.
How does it work?

-Start by taking a look at our schedule and snag the spot that works best for you!

-Our pre-appointment questionnaire allows you to share your vision with us! Because THE FITTING ROOM is a cute and intimate space, we will use the intel from your consultation to pull some additional pieces from our back stock especially for your fitting. It all happens via email so be sure to check your spam folder if you don't see it!

-Appointments are 2 hours each! For those 2 hours you can enjoy the entire FITTING ROOM of over 100 pieces of clothing plus accessories with guidance from Cha Cha Linda creator, Eva Lopez.

-The Fitting Room is petite but packed with treasures. We kindly ask that you give us a heads up if you will be bringing an amiga to play!


What's gonna be there?

-Clothing, Jewelry, and Accessories from the 1940s to 2000

-Are you a bride? About half of our collection is made up of white vintage pieces for your special day. The other half is full of bold and vibrant frocks for guests and daring brides.
-Unique and saucy pieces from some of the dreamiest designers of their time
-Which designers, you ask? Oh just Oscar de la Renta, Bob Mackie, Bill Blass, Versace, Mary McFadden, and Victor Costa-- to name a few!
IMPORTANT NOTES:

--We try to keep the collection stocked with treasures for a variety of sizes and body types! That said, we usually have up to size 10/12 US in stock but 14 US and above varies based on a number of factors. If wear 12/14 and above, reach out to us directly and we will let you know what we have before you book so we can make sure it is worth your while!
-We share our space with BLOOM BLOOM STUDIO & FRAMED FLORALS, two incredible floral businesses worth checking out for your big day and after! We are SO excited to invite you into the hustle and bustle of wedding planning in our magical oasis.

-All appointment fees are non-refundable in case of cancellation or no show and do not apply towards in-store purhases. You can reschedule once but we ask that you give us at least 24 hours notice please. Reschedules within 24 hours will be considered a cancellation and your new appointment will require rebooking.

-Although 2 hours is the perfect amount, we are unable to extend your time in The Fitting Room. Your appointment time starts at the time scheduled. If you are running late, your appointment will still end at the scheduled time. Arrivals 20 min after the scheduled start time will be considered a no-show.

-Parking can be difficult on our block, so we highly recommend planning ahead.

Address:
67 West Street, Suite #519
Brooklyn, NY 11222