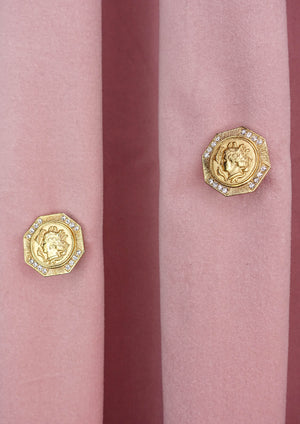 1990s Gold Medusa Coin Clips
Inspired by the Versace craze of the early 90s, these clip on earrings are a lavish take on classic coin medallion jewelry. These octagonal gold coins feature sparkling rhinestones and a raised profile of Medusa with her venomous snake hair. A little something to keep the haters at bay.
Measurements: 2 1/8" 
Weight: 0.9oz
Have questions about this piece? Email us at info@chachalinda.com
ALL SALES FINAL