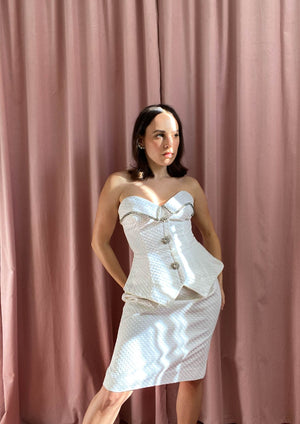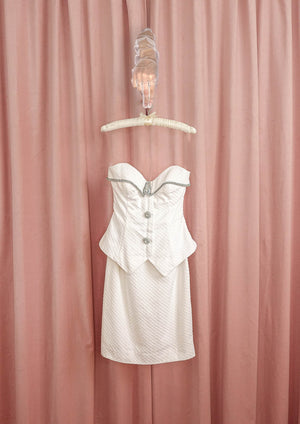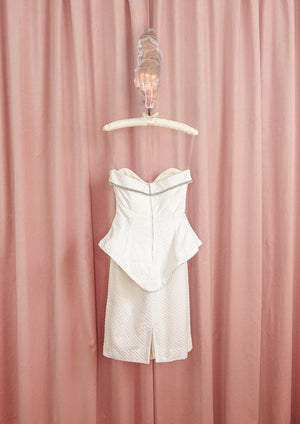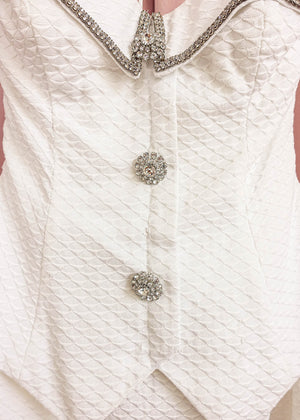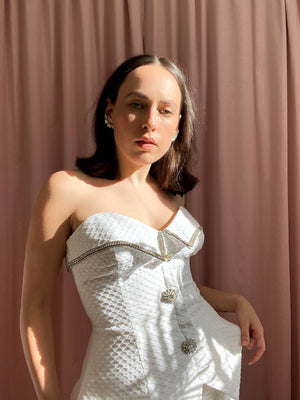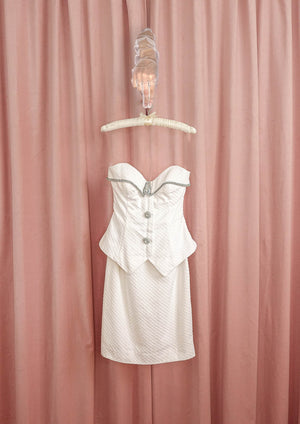 1980s White Strapless Peplum Dress With Rhinestone Buttons
The strapless bodice of this pencil dress features 3 decorative rhinestone buttons, a tailored cut peplum, and a lapel trim with double rows of sparkling rhinestones. The suiting details of this piece, with its structured shape and waistcoat style peplum, make this a powerful look with timeless details.
Bust: 34"
Waist: 26"
Hip: 38"
Length: 33.5"
S
Label: 'Julie Duroche for After Five"
Center zip back closure. The fabric has a couple snags throughout that aren't very noticeable. 
Have questions about fit? Email us at info@chachalinda.com
ALL SALES FINAL