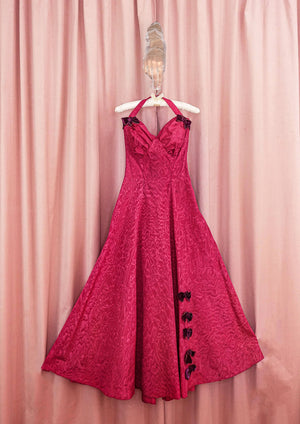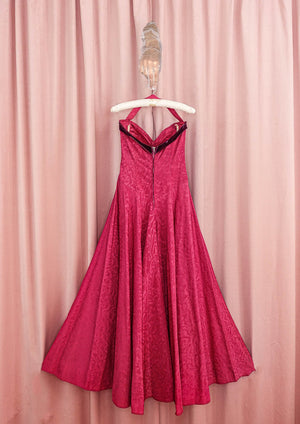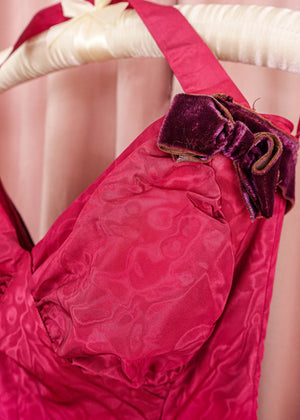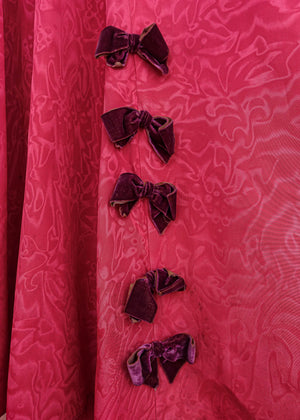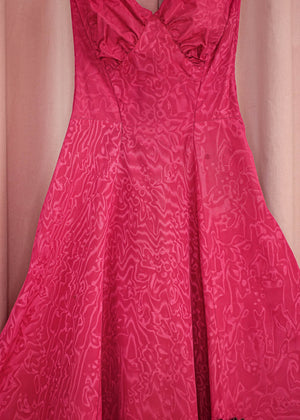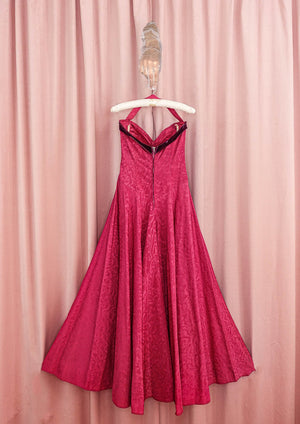 1940s Fuchsia Moiré Halter Gown
As if from a dream, this 1940s fuchsia halter gown has mirage like moiré print swirling across its wide sweeping skirt. Dainty plum velvet bows dot the front of the skirt and trim the backline before joining the halter strap to the gathered bust. This has all the star quality of Old Hollywood with color that makes the mouth water. 
Bust: 32"
Waist: 26"
Hip: 42"
Length: 51"
S
Label: None
The velvet trim and bows have apparent signs of age that add to the antiquity of the gown but can easily be replaced for a fresher look if desired. The dress has marks throughout that vary from unapparent to more obvious, like the dark spot photographed over the front left hip.
Have questions about fit? Email us at info@chachalinda.com
ALL SALES FINAL