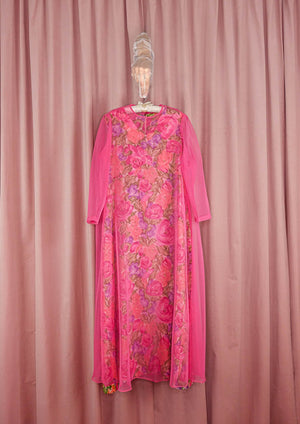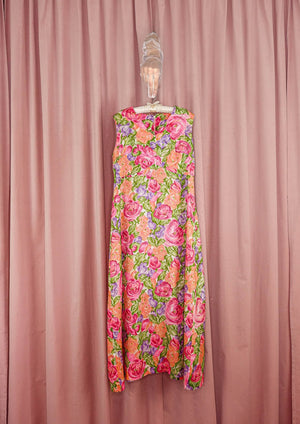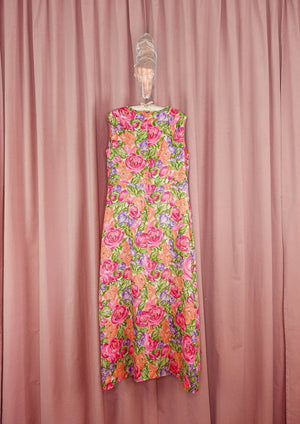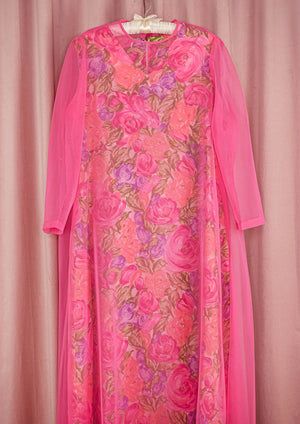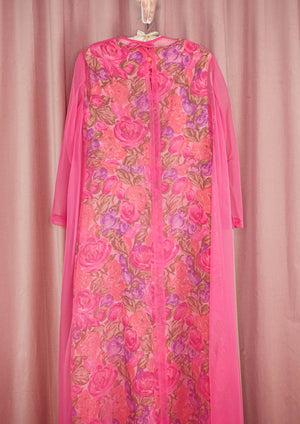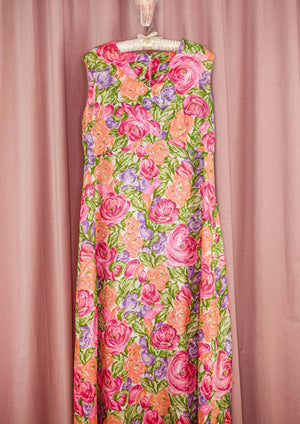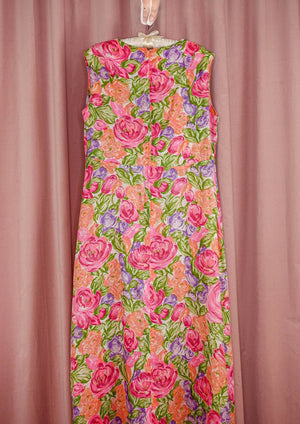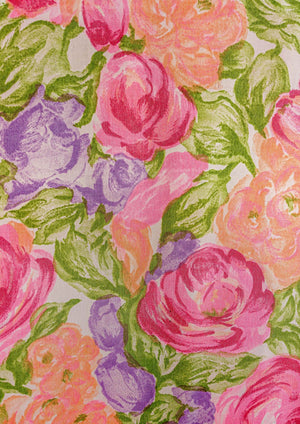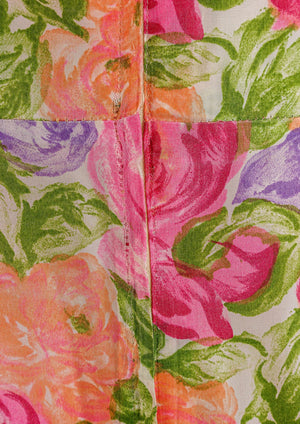 1960s Floral Maxi Dress With Pink Sheer Overlay
It's two dresses in one, but there's a million reasons to wear it. Whether you are looking to lounge in elegance or drop jaws at the party, this dress will do it all. The base of this dress features juicy watercolor flowers while the sheer top dress is a brilliant geranium pink with a delicate bow closure at the back of the neck. Pair with some bold statement earrings and a marabou boudoir heel for the Mrs. Roper vibe.
Base Dress-
Bust: 40"
Waist: 36"
Hip: 48"
Length: 54"
Sheer Over Dress-
Bust: 44"
Waist: 54"
Hip: 62"
Sleeve: 31"
Length: 54"
Label: None
The base dress has a zip closure in the center back. There is light stressing in the seams around the zipper. The over dress closes in the center back with snaps. There is super faint discoloration in the center front, but is only apparent when held up to the light without the base dress.
Have questions about fit? Email us at info@chachalinda.com
ALL SALES FINAL