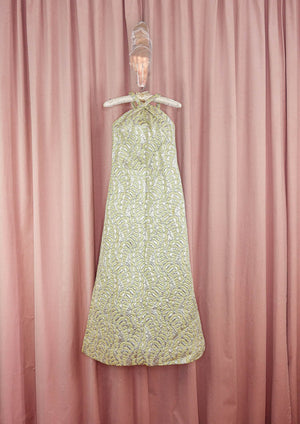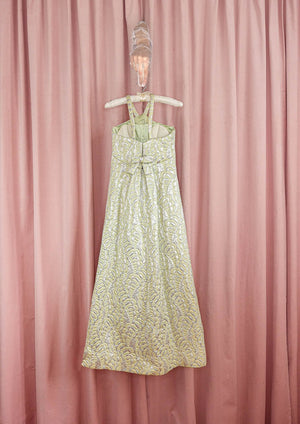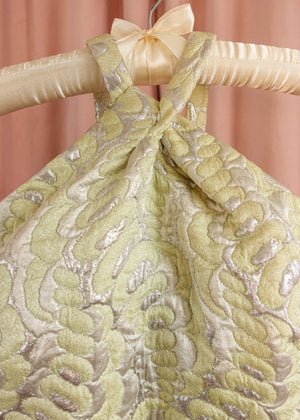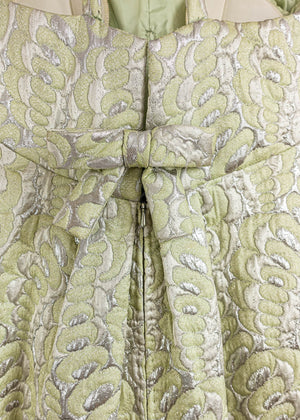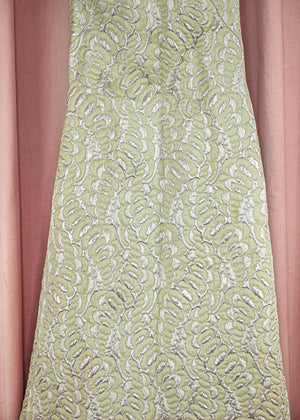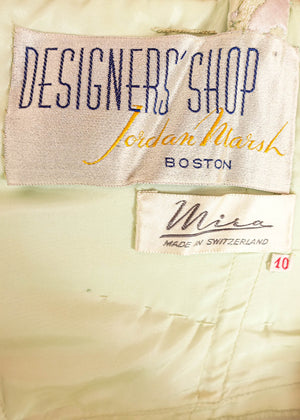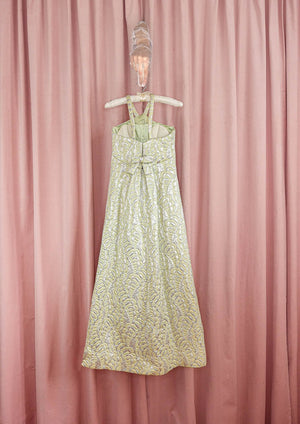 1960s Mint and Silver Brocade Halter Gown
Plush pillowy brocade sparkles in silver and soft mint. This gown has the ultimate 60's A-line silhouette that meets at the apex with a twisted halter neckline. But neck pain be damned! The straps anchor to the back of the dress giving only the illusion of a halter from the front. The interior of this dress is as impeccable as the exterior. A beautifully boned inner bodice keeps the dress fit perfectly in place. 
Bust: 34" flat, 38" max
Waist: 30"
Hip: 41"
Length: 57"
M
There is a zip closure in the center back and an inner bodice with its own zip closure. There are bra cups that are easily removed is desired. The hem at the back of the dress is faded but it isn't very noticeable. There is scattered discoloring throughout the lining of the dress but, since it is the interior of the dress, it isn't visible when worn.
ALL SALES FINAL