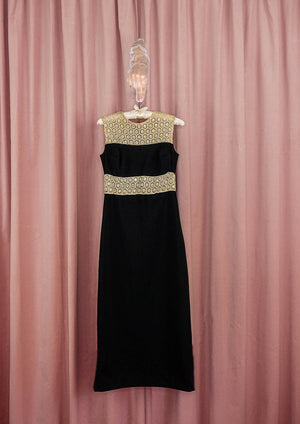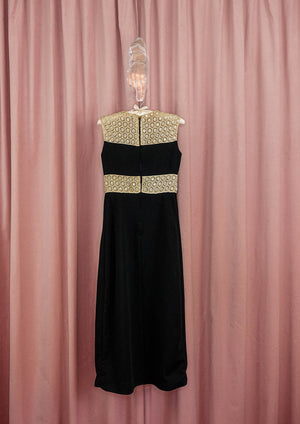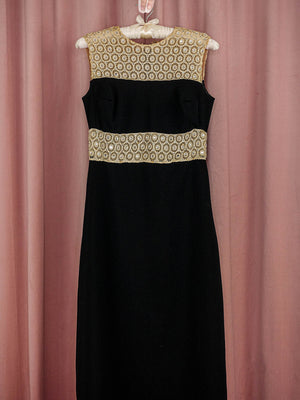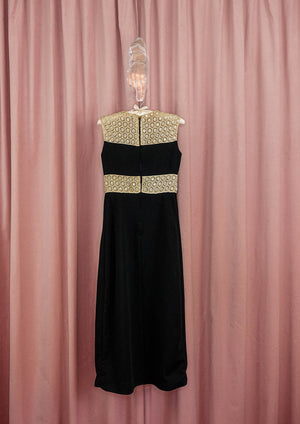 1970s Black Lace Illusion Column Dress
This black poly column dress from the 70s, has a band across the bust and a long sleek skirt that give the illusion of a skirt and bandeau on top of a lace bodice. The black is separated with an ecru lace studded with sparkling white rhinestones. She's both sleek and cheeky at the same time. The true essence of a Cha Cha Linda.
Bust: 34"
Waist: 28
Hip: 36"
Length: 50"
S/M
Label: None
There is a zip closure in the back. The zip appears to have been replaced with a plastic zipper that has been hand sewn in. The lace is light discolored under the arms and at the neckline. There is light marks around some of the rhinestones that might be rust.
Have questions about fit? Email us at info@chachalinda.com
ALL SALES FINAL