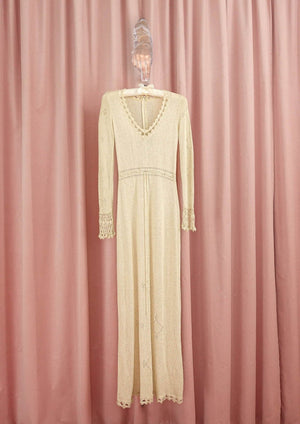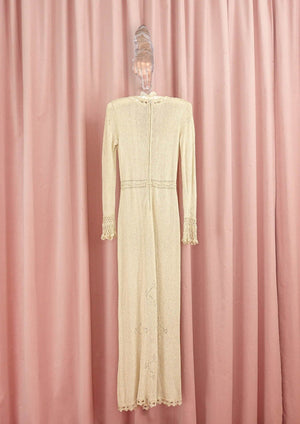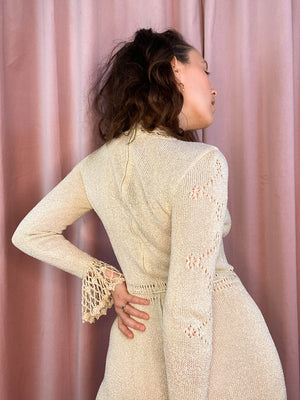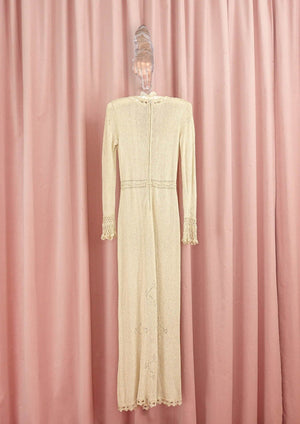 1970s Knit Floor Length Dress
This breezy bohemian beauty is an unlined floor length knit in a warm ecru. An open crochet trim at the cuffs, hem, and neckline add even more delicacy to this already refined piece. 
Bust: 28" flat, 38" max
Waist: 22" flat, 30" max
Hip: 32" flat, 38" max
Length: 59"
Sleeve: 34"
S/M
Label: None
Center back zip closure. Braided tie belt is adjustable.
Have questions about fit? Email us at info@chachalinda.com
ALL SALES FINAL