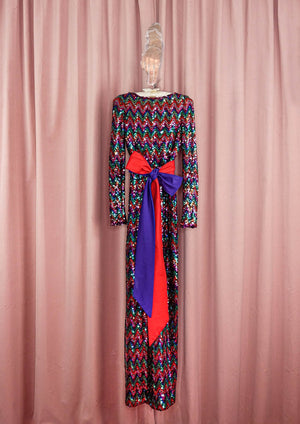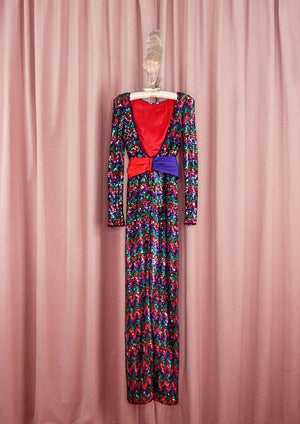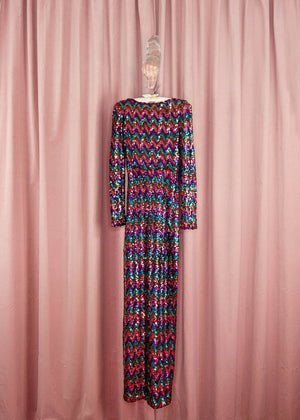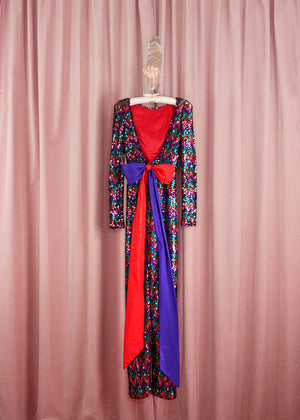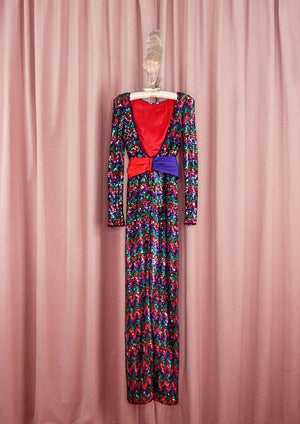 1970s Rainbow Chevron Sequin Gown
Disco isn't dead! This showstopper of a gown features electrifying rainbow chevron sequins and a versatile scarlet and ultraviolet sash belt. The belt can be tied in a variety of ways and is attached at the base of the plunging backline.
The sequin are sewn on a stretch knit base for some flexibility. The dress is lined in a stunning scarlet red. Zip closure at center back.
All the sequin are firmly attached. The few loose threads in the knit do not detract from the beauty or the structural integrity of this stunner.
Bust: 34"
Waist: 24-26"
Hip: 30-38"
Length: 63"
Sleeve: 34"
S
Label: N/A
Have questions about the fit? Email us at info@chachalinda.com
ALL SALES FINAL