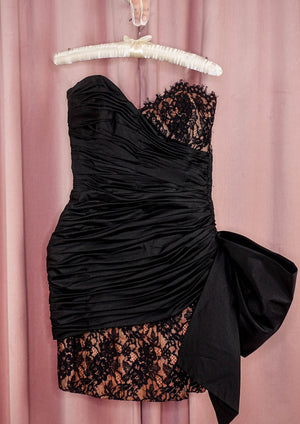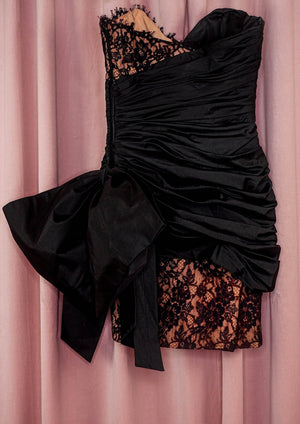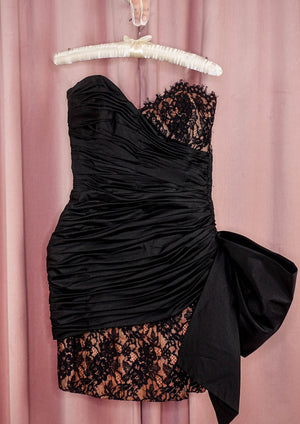 1980s Black Lace and Taffeta Dress With Oversized Hip Bow
Black lace overlay with a burnt sienna lining are peak sophistication while the taffeta ruching and oversized hip bow are flirtatious. This look is classic, it's no surprise designers like Alexandre Vauthier and The Attico are sending inspired pieces down their runways today.
Bust: 32"
Waist: 26"
Hip: 36"
Length: 31"
S
Label: 'C. Randall Brooks'
The lace under the arms is lightly faded and worn. The dress has beautiful boning and interior structure to maintain its commanding silhouette. There is a side zip closure.
Have questions about fit? Email us at info@chachalinda.com
ALL SALES FINAL