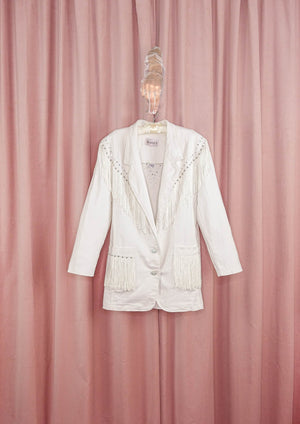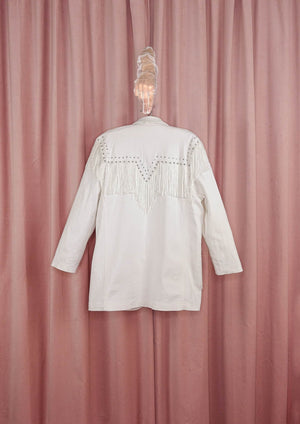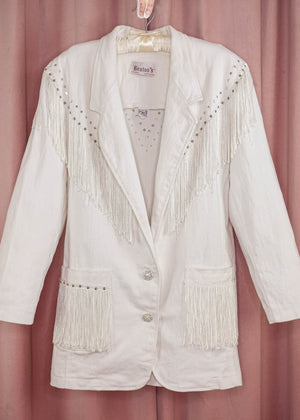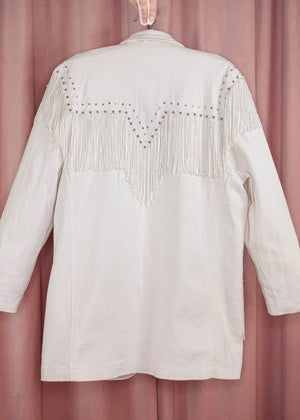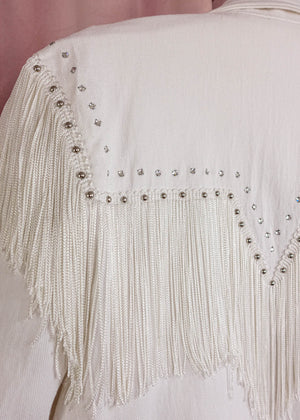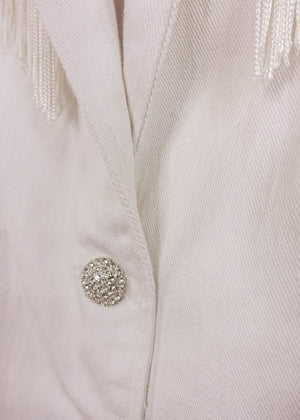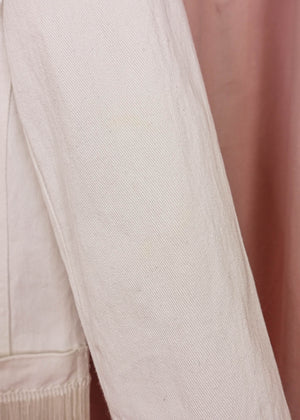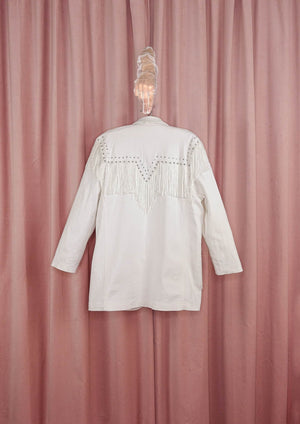 1990s White Denim Rhinestone and Fringe Western Blazer
Saddle Up, Chica! This Rhinestone Cowgirl is ready for the spotlight. A 1980's long cut white denim blazer with rhinestone and silver studding that sparkle in the light. The western style yoke is trimmed in white fringe that is both playful and badass. This is a piece that would pair well with anything from a bias cut slip dress to a white leather mini skirt and t-shirt.
Bust: 46"
Waist: 42"
Sleeve: 32" 
Length: 31"
L/XL
Label: 'Beaton's Phoenix Scottsdale'
This isn't this babe's first rodeo. She has a very faint spot just above the buttons in the lapel roll and another ring mark on the left sleeve. Both these marks are very faint and indiscernible in most light. 1 or 2 of the fringe strands have loosened their weave and hang a little longer than the others.
Have questions about fit? Email us at info@chachalinda.com
ALL SALES FINAL