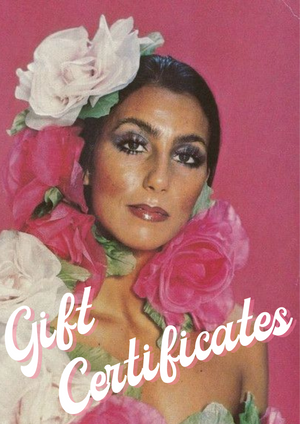 Gift Certificate
Cher-ing is Caring, Mamita!
Whether you are looking for the perfect bridal shower gift for your fashion minded sistah-friend...OR
just dropping hints to your family of what to get you for the holidays, Cha Cha Linda gift certificates are *chef's kiss* when it comes to gift giving.


It's high fashion, it's sustainable, & it doesn't disappoint!


Don't see the an option for the value you are hoping to gift? Email us at info@chachalinda.com and we can issue a custom one!